Chocolate Chip Zucchini Quinoa Muffins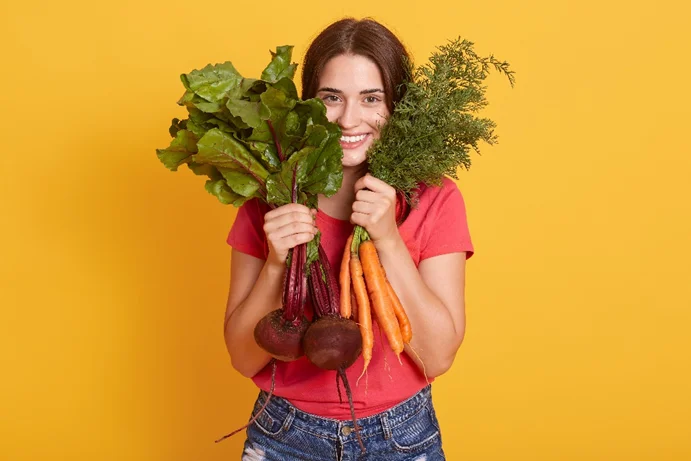 1 flax egg 1 tablespoon flaxseed meal + 3 tablespoons water
1¼ cup oat flour oats ground in a blender
½ cup quinoa flakes
½ cup blanched almond flour
¼ cup coconut sugar
2 teaspoons baking powder
1 teaspoon cinnamon
½ teaspoon vanilla bean powder or 1 teaspoon extract
¼ teaspoon salt ½ cup mashed banana 1 large, 2 small
½ cup applesauce 3 tablespoons water or milk
¼ cup maple syrup
½ cup packed shredded zucchini squeeze of the excess water
¼ cup vegan chocolate chips I like these ones
Heat the oven to 350ºF. Grease a 12-cup muffin tin and set aside.
Make the flax egg by whisking together the flax and water. Set this aside to gel while you prepare the remaining ingredients.
Whisk together the dry ingredients (minus vanilla extract if using) in a large mixing bowl.
In a separate bowl, beat together banana, applesauce, milk and syrup. Whisk in flax egg and pour wet ingredients into dry. Stir to thoroughly combine (the batter will be kind of thick, but still stirable and soft). Fold in the zucchini and chocolate chips.
Fill each cup ¾ of the way full. Add water to the ones that are unused. Sprinkle the tops of the muffins with additional chocolate chips if desired .
Bake on the center rack for 23 - 25 minutes until a cake tester inserted into the center comes out clean.
Cool in the pan for 5 minutes, then transfer to a wire rack and cool completely. If desired, reheat in the toaster oven or in the microwave and top with nut butter.
Chocolate Zuchini Muffins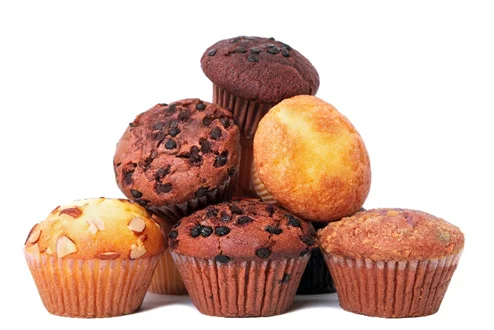 1 cup oat flour
1 ¼ cups cane sugar , can sub coconut sugar as well
¾ cup cocoa powder
1 tablespoon baking powder
½ teaspoon sea salt
1 cup lite coconut milk
¾ cup dairy free chocolate chips (see note)
¾ cup grated zucchini (dabbed with a paper towel, see note)
2 tablespoons apple cider vinegar


Preheat oven to 350 F/ 175 C
Add the flour, cocoa powder, sugar, baking powder and salt to a bowl and mix well to get out any clumps.
You can use a blender or food processor. If using a food processor only add half the coconut milk, as it thickens slowly add the rest of the coconut milk and blend. This is because if you add it all to start, it is too liquidy and can spray out of the sides. If using a blender add all the milk, half of the chocolate chips (or all if you prefer not to have the melted pockets of chocolate, see note), the zucchini and vinegar into a food processor. Blend well.
At this point you can add the wet mixture into the bowl with the dry mixture and mix well. Or you can add the dry ingredients into the blender/processor and pulse to combine. You don't want to over blend it. Scrape the sides as you go.
If you kept out half of the chocolate chips, fold them into the batter now.
Pour it into a prepared 8 or 9 inch square or circular pan. I spray the pan with some coconut oil and wipe down to avoid sticking.
Bake for 45 minutes. Start checking at 40 minutes. You want a toothpick to come out clean on top, but with some batter at the bottom. It cooks more as it cools. If you over bake it then it will be gummy and not as moist and soft.
Allow to cool completely. You can frost it how you prefer, or serve as is like a cakey brownie.
You can also double the recipe and make a layered cake.
Avacado and Black Bean Brownies
1 - 15 oz can of black beans, rinsed and drained
1 egg
2 egg whites
1/2 of a large extra ripe avocado 1 teaspoon coconut oil
2/3 cup unsweetened cocoa powder (important to use a VERY good quality powder!)
1/4 teaspoon baking powder
1/4 teaspoon baking soda
1/4 teaspoon salt
2 teaspoons pure vanilla extract 2/3 cup brown sugar
1/3 cup chocolate chips of choice, plus 2 tablespoons for topping
Preheat oven to 350 degrees F. Grease a 8x8 inch baking pan.
Place all ingredients besides chocolate chips into blender or food processor. Process or puree until ingredients form a smooth batter. If the batter is WAY too thick and won't process then add in a teaspoon or two of water. This batter needs to be very thick in order to produce fudgy brownies.
Add in 1/3 cup chocolate chips and fold into batter.
Pour batter into prepared pan, sprinkle with 2 tablespoons of remaining chocolate chips. You can also fold in nuts or swirl in peanut butter. Bake for 25-35 minutes or until knife inserted in center comes out somewhat clean and top of the brownies begin to crack.


Veggie Muffins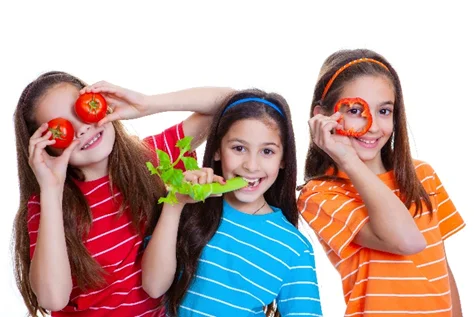 1 cup flour, whole wheat
1 cup flour, all-purpose
1 cup quick oats
1 teaspoon baking soda
1/2 teaspoon salt 1 teaspoon ground cinnamon
1/2 cup maple syrup or honey
4 tablespoon butter, unsalted (or coconut oil)
3 large eggs
1 teaspoon vanilla extract
2 cups grated veggies (combination of carrot, zucchini, etc.)
1/2 cup apple sauce (unsweetened)
1 medium banana
1/4 cup yogurt, plain
Preheat oven to 425 degrees F.
In a medium size bowl, mix together flours, oats, baking soda, salt, and cinnamon. Set aside melt butter.
In a mixer or another bowl, mix the syrup, butter, eggs and vanilla. Beat well.
Grate veggies (if you have super picky eaters you can puree the veggies so they aren't noticeable in the muffins) and add to wet ingredients. Add applesauce, banana, and yogurt. Mix well.
Add the dry ingredients to the wet ingredients, and mix just until combined and wet. Fold in optional raisins or nuts if using.
Spray muffin tin with cooking spray (or use paper liners).
Using a large cookie scoop or a small measuring cup, spoon batter into muffin tin. Fill each cup approximately 3/4 full.
Place muffins in over and immediately lower the temperature to 375. Bake for about 16-20 minutes (until a toothpick comes out clean and muffin tops spring back when you touch them gently).
Zucchini Bread
1 large zucchini, typically 2 med/large bananas
½ cup brown sugar
2 eggs
½ cup olive oil
1 cup flour
1 cup whole wheat flour
3 teaspoon baking powder
2 teaspoon cinnamon
Mash the bananas, you want about 1 cup.
Grate the zucchini, you want approximately 2 cups
Squeeze out the zucchini with your hands to remove as much liquid as possible. Heat your oven to 350F. Grease and flour a loaf pan.
In a medium-sized bowl whisk the oil, eggs, and mashed banana.
Add the sugar and whisk until well combined.
In a second large bowl whisk together the remaining dry ingredients: flours, baking powder, and cinnamon.
Add the wet ingredients to the dry ingredients, fold until just combined.
Fold in the grated and squeezed zucchini.
Transfer the batter into your prepared loaf tin.
Bake at 350 for 50-60 mins or until a skewer comes out clean.
Once cooked, remove from oven, allow to cool for 5-10 minutes in the loaf tin before turing out on a cooling rack.
Chickpea Chocolate Chip Cookies
1 Can chickpeas
1 Cup Oats
2 medium bananas
¼ Cup brown sugar
1 teaspoon vanilla 1 teaspoon baking powder
¼ Cup dark chocolate chips
Heat the oven to 350 degrees
Drain the chickpeas and rinse thoroughly
Place all ingredients excluding the chocolate chips in the food processor
Whizz for 2-3 mins until very smooth
Remove the blade from the processor, add the chocolate chips and mix with a spoon
Using a wet tablespoon place spoonfuls onto a baking paper-lined tray
Use the back of the spoon to shape the dollops into circular shapes, approximately 1 cm thick. Do not panic if they look a bit.. shall we say rustic
Bake at 180 degrees celsius for 25 mins
The cookies will still be soft but golden when they are ready, leave to cool on the baking tray for 5-10 minutes before cooling on a rack
Remove from the oven and cool on the tray
Sweet Potato Muffins
1 1/2 cups mashed sweet potato
2 eggs
1/2 cups milk
1/4 cup melted butter
1/4 cup canola oil
1/2 cup brown sugar
1 teaspoon vanilla
1 teaspoon cinnamon
1/2 teaspoon nutmeg
1 1/2 cup flour
2 1/2 teaspoon baking powder
Preheat oven to 350.
Combine sweet potato, eggs, vanilla, milk, butter, oil, and sugar.
Add in spices, flour, and baking powder until just combined – do not over mix.
Spray baking cups with non stick spray and scoop. If desired, sprinkle tops with cinnamon sugar.
Bake 22-24 minutes or until a toothpick comes out clean.
Chocolate Avocado Mousse
2 very ripe avocados
4 ounces 70% cacao baking chocolate, melted*
1/4 cup unsweetened cocoa powder
1/3 cup almond milk
1/3 cup maple syrup
1/2 teaspoon vanilla extract
1/4 teaspoon ground cinnamon sea salt
In a food processor, combine the avocados, melted chocolate, cocoa powder, maple syrup, almond milk, vanilla, cinnamon and a pinch of salt. Puree until creamy. Spoon the mousse into 4 small ramekins and chill for at least 1 hour.
Serve the mousse topped with a dollop of whipped cream and/or your desired toppings.
Red Velvet Brownies
1 cup red beet, peeled and chopped (roughly the size of one medium sized beet)
1 cup white beans, aka cannellini beans (rinsed and drained if from a can)
½ cup maple syrup or honey1 teaspoon vanilla extract
¼ cup coconut oil, melted1 flax egg (1 tablespoon flax meal + 3 tablespoons warm water mixed together & let stand for 5 minutes)
½ cup rolled oats, ground into a flour
½ teaspoon baking soda
½ teaspoon sea salt
3 tablespoons cacao powder
⅓ cup dark chocolate chips
¼ cup raspberries
Preheat oven to 350° F and line an 8×8 baking dish with parchment paper.
Steam chopped red beet until fork tender, about 6-8 minutes.
In a high-speed blender or powerful food processor add steamed beets, beans, maple syrup, vanilla extract, flax egg, and coconut oil. Blend until smooth and no beet or bean clumps remain – because ew. Add in the remainder of the dry ingredients: oat flour, baking soda, sea salt, and cacao powder. Blend about 30 seconds, or until mixture is smooth and incorporated.
Fold chocolate chips into brownie batter. Pour brownie batter into lined baking tray and dot with fresh raspberries.
Bake 20-25 minutes, or until a toothpick inserted into the center of brownies comes out clean.