Quick and easy meals you can cook on a budget.AIR FRYER CHICKEN THIGHSEstimated Costs- $6.86 RECIPE / $1.72 SERVINGAir fryer chicken thighs are super juicy with extra crispy skin, and they only take about 20 minutes to cook to perfection!
INGREDIENTS
1 Tbsp cornstarch ($0.03)
1 tsp smoked paprika ($0.10)
1/2 tsp garlic powder ($0.05)
1/4 tsp onion powder ($0.02) 1/4 tsp dried oregano ($0.03)
1/8 tsp cayenne pepper ($0.02)
1/2 tsp salt ($0.02)
1/4 tsp Freshly cracked pepper ($0.02)
4 bone-in, skin-on chicken thighs (about 2.25 lbs.) ($6.53)
1 Tbsp cooking oil ($0.04)
Instructions
1. In a small bowl, combine the cornstarch, smoked paprika, garlic powder, onion powder, oregano, cayenne, salt, and pepper.
2. Preheat the air fryer to 400ºF. Pat the chicken thighs dry with a paper towel.
3. Place the chicken thighs in a bowl and drizzle the cooking oil over top, then add the cornstarch and seasoning mixture. Toss the chicken thighs until they are well coated in oil and spices.
4. Place the chicken thighs in the air fryer basket, skin side up, and cook for 10 minutes. Flip the chicken thighs and cook for 8 minutes more.
5. Flip one last time so the skin side is up and cook for two minutes. Use a meat thermometer to nake sure the internal temperature has reached 165ºF, and if not, cook for 1-2 minutes longer. Serve the chicken thighs hot with your favorite simple sides!
Easy Tamale Pie with Peppers
Estimated costs- $10.00https://www.tasteofhome.com/
Ingredients
2 poblano peppers
6 chicken or beef tamales
1 can (15 ounces) chili with beans
2 cups shredded sharp cheddar cheese
1 small onion, chopped
Chopped fresh cilantro and thinly sliced green onions
Directions
1. Cut peppers lengthwise in half; remove stems and seeds. Place peppers on a foil-lined baking sheet, skin side up. Broil 4 in. from heat until skins blister, about 5 minutes. Immediately place peppers in a large bowl; let stand, covered, 20 minutes. Reduce oven setting to 350º.
2. Peel off and discard charred skin. Place peppers in a greased 11x7-in. baking dish. Remove husks from tamales. Cut tamales into quarters; place over peppers. Top with chili, cheese and chopped onion. Bake until hot and bubbly, 30-35 minutes. Serve with cilantro and green onions.https://www.thekitchn.com/
Philly Cheesesteak Pasta Skillet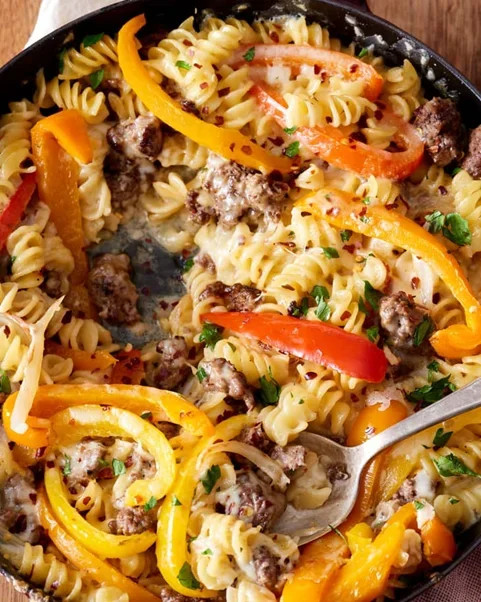 This pasta is hearty, full of colorful vegetables, and so creamy. The beef and cheese are the most expensive ingredients here, so you can save even more by omitting either and still have a delicious dinner. Estimated cost: $9.41INGREDIENTS
1 tablespoon olive oil
1 large yellow onion, halved and sliced 1/2-inch thick
1 teaspoon kosher salt, divided
1 medium red bell pepper, halved and sliced 1/2-inch thick
1 clove garlic, minced
1 pound ground chuck
1/2 teaspoon freshly ground black pepper
8 ounces dry rotini pasta
2 (14.5-ounce) cans low-sodium chicken broth
1 1/2 cups (4 1/2 ounces) shredded provolone cheese, divided
1 1/2 cups (4 1/2 ounces) shredded pepper jack cheese, divided
INSTRUCTIONS
1. Heat the oil in a 10-inch high-sided skillet over medium-high heat until shimmering. Add the onion and 1/2 teaspoon of the salt, and sauté until beginning to brown and soften, about 5 minutes. Stir in the bell pepper and garlic, and cook for 2 to 3 minutes until bell peppers begin to soften and garlic is fragrant. Add the ground chuck, pepper, and remaining 1/2 teaspoon salt. Cook, breaking up the meat into small pieces with a wooden spoon, until browned and no pink remains, 5 to 7 minutes.
2. Stir the pasta into the beef and onion mixture. Pour in the chicken broth, cover, and bring to a boil. Uncover and cook for 20 to 25 minutes, stirring occasionally, until the pasta is cooked and most of the liquid is absorbed. Meanwhile, arrange a rack in the middle of the oven and heat the broiler to high. 3. Stir half of the grated provolone and pepper jack cheeses into the pasta. Sprinkle the remaining cheese over the top. Broil until cheese melts and turns golden-brown, 2 to 3 minutes.https://rachelschultz.com/
BETTER-THAN-TAKEOUT CHICKEN FRIED RICE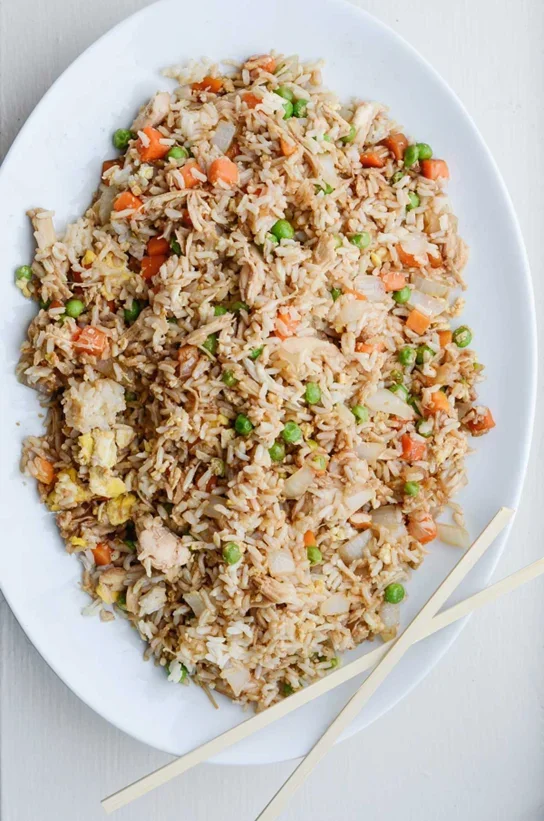 Estimated cost- $10.00Serves 3-4 1 cup rice3 chicken breasts, cooked and shredded1 onion, diced2 cloves garlic, minced1/2 cup frozen peas4 carrots, diced2 eggs3 tablespoons sesame oil (or you can substitute butter!)1/4 cup soy sauceOptional: sesame seeds
Directions Prepare 1 cup rice with two cups water in a rice cooker or on the stovetop. Meanwhile, heat sesame oil in a large skillet over medium heat. Add onion, garlic, peas, and carrots. Cook for 5-7 minutes. Crack eggs into pan and scramble, mixing with vegetables. Add rice, chicken, and soy sauce to pan. Stir to combine and remove from heat.https://www.livingonadime.com/
Oven Fried Chicken Recipe with Biscuits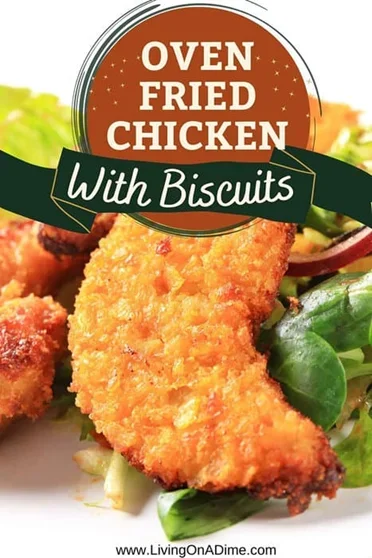 Estimated Cost less than $7.00 for entire recipeIngredients 4 –5 Tbsp. margarine (not butter)1/2 cup baking mix4–6 pieces of chickenSalt and pepper1 can refrigerator biscuits
Instructions
1. Preheat oven to 375°.
2. Melt margarine in a 9×13 inch pan.
3. Pour baking mix on a plate or in a plastic bag.
4. Roll chicken in the margarine, then into the baking mix.
5. Place back into the pan.
6. Salt and pepper to taste.
7. Bake for about 45 minutes, until the juices run clear.
8. About 5-10 minutes before the chicken is done, push the pieces of chicken tightly against one side of the pan and lay biscuits into the pan on the opposite side.
9. Finish baking until the biscuits are brown.
Notes It's okay to lay the biscuits in the margarine and all in the bottom of the pan. That makes the biscuits margarine soaked and crispy. Oh, yum!
Good Ol' Spaghetti
Estimated costs less than $4.00
Sauce: $1.40
Pasta: $1.58
Bread: $1.00